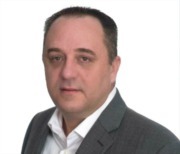 David Barber is an accomplished real estate agent with experience in the industry. As a licensed Realtor, he has represented clients in numerous transactions, ranging from luxury properties to first-time homebuyers. His expertise in the local market and his commitment to exceptional service have made him a trusted advisor to buyers and sellers alike.
David is known for his ability to guide clients through every step of the real estate process, from initial consultation to closing. He understands that each transaction is unique, and he works closely with his clients to ensure that their needs and goals are met. His attention to detail, strong negotiation skills, and strategic marketing plans have consistently delivered exceptional results.
If you are looking to buy or sell a home in the local market, David Barber is a reliable and experienced agent who will guide you through the process with ease and professionalism.